The total value of all homes in the United States grew for a third straight year according to zillow.com. The total value of all homes in 2014 reached 27.5 trillion dollars, up 1.8 trillion from 2013.
In 2013, home values had grown up to 25.7 trillion, up 1.9 trillion from 2012. From 2012 to 2013, home values rose by 7.9 percent. From 2013 to 2014, home values rose by 6.7 percent.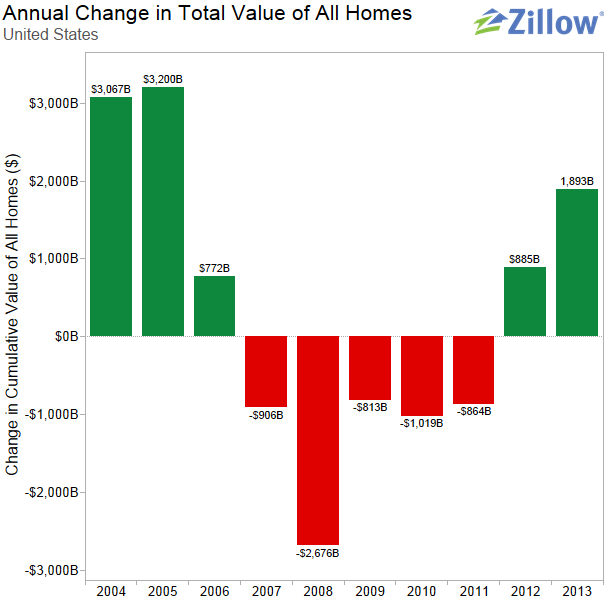 Between 2007 and 2011, home values had lost nearly 6.3 trillion. The attached graph indicates the new growth in comparison with the recession (updated through 2013). With 2014's continued growth, the graph reveals a positive trend.
The value of homes is increasing, whether it's through a rising inventory of new homes or prices themselves are going up (though probably both). So long as growth can remain consistent overall, the housing market should continue stabilizing and improving.
Sources: http://www.zillow.com/blog/us-homes-total-worth-27-5-trillion-166623/
http://www.zillow.com/blog/value-us-homes-to-top-25-trillion-141142/
Hart Real Estate Solutions
406.585.0000