One-Year Cap of Foreclosures Deficiencies
The House of Representatives introduced a new bill on Tuesday that seeks to limit and standardize the timeline in which a mortgage company can go after a home owner following a foreclosure for a deficiency judgment.
Dubbed the Fairness in Foreclosure Act of 2011 (H.R. 3566) wants to place a one-year cap on deficiency judgment (with the exception of states that already have shorter time limits in place). In addition, the bill proposes that mortgage lenders will not be allowed to go after "low-income" borrowers for a deficiency judgment.
"A deficiency judgment after foreclosure seems to be one of the greatest injustices that occur to home owners after they have gone through the arduous foreclosure process," Rep. Edolphus "Ed" Towns, D-N.Y., who introduced the bill, said in a release. "Not only are they behind by thousands of dollars on their mortgage payments and facing public auction of their houses, the ordeal may continue indefinitely."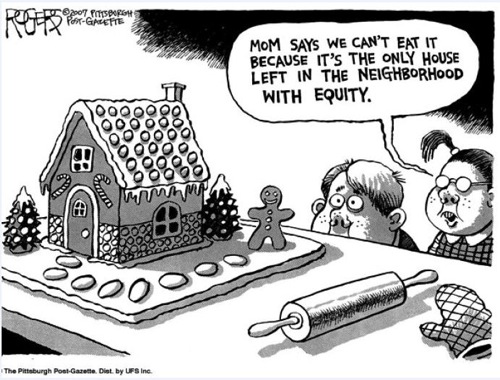 Source: "House Bill Proposes 1-Year Limit on Foreclosure Deficiencies," HousingWire (Dec. 7, 2011) and "Rep. Town Introduces the Fairness in Foreclosure Act," Congressman Ed Towns (Dec. 6, 2011)
Hart Real Estate Solutions
406.585.0000